Can you sell groceries without a business
Packaging is taboo - a business only with loose products
When there is talk of resource conservation, the focus is mostly on industry and transport. Few of them come up with the idea that the protection of our natural foundations of life begins in our own household. Many believe that they have done their duty to carefully separate the daily garbage.
However, this does not reduce the amount of waste - on the contrary. The mountains of rubbish continue to grow inexorably and the municipalities no longer know what to do with it. The only really sustainable measure would be to largely dispense with packaging.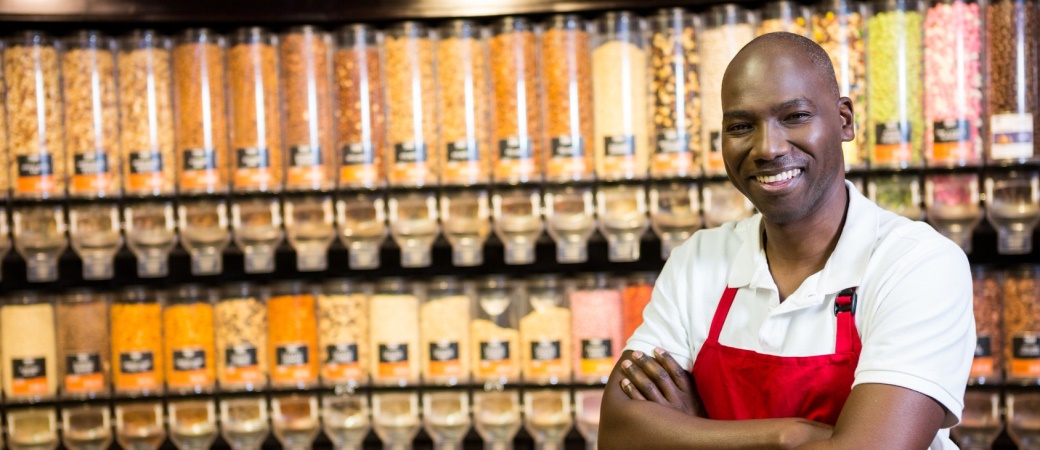 But how is that supposed to work, especially since retailers and discounters almost exclusively offer food, some of which are multi-packaged. Marie Delaperrière saw it that way too. Inspired by a newspaper article, the French founder came to the conclusion that only avoiding packaging helps to preserve our natural foundations. Your business idea starts where you need to show your colors: when shopping.
In 2014 she opened UNVERPACKT, the first supermarket in Germany in her adopted home of Kiel, in which packaging-free shopping is possible because all products are offered in loose form. For the consumer, this means bringing empty containers and bottles with them to buy groceries. The founder was right on trend with her business idea UNVERPACKT. She not only noticed this in the media coverage, but also in the increasing sales in her shop.
Non-food products are also unpacked at UNVERPACKT
A few decades ago in the 1980s, waste prevention was an issue that appealed to many people. Comprehensive waste separation concepts then clouded the view of the problem and with globalization the flood of waste really picked up speed. The subject is now back on the agenda, as evidenced by the latest regulations on plastic bags in retail.
The French Marie Delaperrière from Toulouse has lived in Germany since 2002 and has been with her family in Kiel for several years. A newspaper article in Le Monde in November 2012 about a family that had not produced any rubbish for three years made them aware of the topic and recognized the potential for their business idea UNWRAPPED.
Under this name she opened her grocery store in February 2014 under the motto: "loose, sustainable, good". UNVERPACKT is the first shop in Germany to only buy loose goods. At UNVERPACKT, customers buy all products in bulk.
These are available in transparent containers and dispensers so that the customer can immediately assess the freshness and quality of the goods. He has to bring his own containers such as food storage containers, bottles and receptacles with him for transport. The weight of the container is determined before filling and subtracted again after filling.
The range currently includes more than 500 everyday products such as pasta, cereals, nuts, pulses, confectionery, coffee, tea, dried fruits, confectionery and much more. Non-food products are also available in loose, unpackaged form: from cleaning agents and shower gels to soaps.
Most of the products come from local producers because of their freshness alone. For products from overseas such as coffee and tea, only fair trade products are offered. With UNVERPACKT, the customer can do his daily unpackaged purchases in peace and then enjoy a cup of coffee with a snack in the affiliated bistro.
Avoiding waste is a megatrend
The world is suffocating in packaging waste. The problem is not only getting bigger and bigger in the western industrialized countries, but especially in the developing and emerging countries the governments are hardly able to control the situation. More and more people are therefore making sure that their products meet ecological standards, are traded fairly and that packaging waste is avoided.
A business idea like UNVERPACKT therefore hits the nerve of the times, especially since more and more people are expressing solidarity with the goals of the growing "no-waste movement", which also exists in the USA, Great Britain, France and Australia. The UNWRAPPED business idea gives people the opportunity to turn words into deeds.
In view of the fact that the retailer's obligation to take back packaging for outer packaging has not led to a reduction in the piles of rubbish, more and more people are waking up and preferring to buy in organic shops or directly from farmers when they have the opportunity. There is ample potential for grocery stores with bulk goods in every major German city. Here founders encounter an almost virgin market. But you should hurry up before others do it.