How does a healthy diet affect your body?
Healthy nutrition: if you eat well, you stay fit!
Food has to be tasty and healthy. But that is often easier said than done. Young people in Germany deal with the topic in school and in their free time and learn how to eat healthily.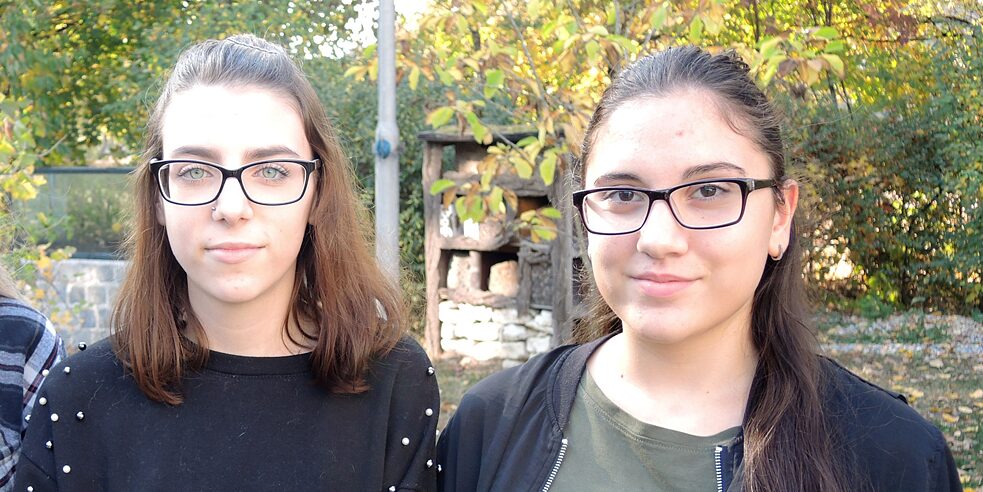 © Ananda Bräunig
"You should eat more fruit and vegetables and not so much fatty stuff, now and then an apple or, now in winter, oranges or tangerines," says Alyssia (15), who takes part in a cooking group at the Neptunweg Middle School in Nuremberg . Here you and your classmates learn what is in the various foods and how to eat healthily.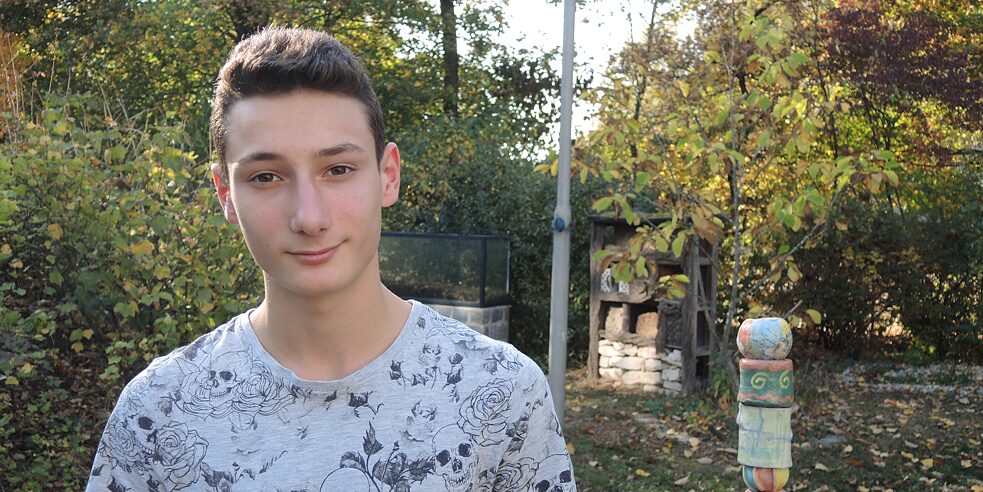 © Ananda Bräunig
"It is healthy if you eat a lot of vegetables and fruit and do sport. For example, I train judo, "says Alexandro (14), who also attends the Koch AG. For Alexandro and his classmates, it's not just about their body weight. Healthy nutrition gives them a good attitude towards life and they enjoy cooking with fresh ingredients and herbs from the school garden.
What does "healthy eating" mean to you?
Celine
Audio is loading
Alyssia
Audio is loading
Milena
Audio is loading
Berfin
Audio is loading
Delicious, healthy and light
Healthy nutrition is important to the people in Germany. It works best if you prepare your own meals. Young people in particular like to swing the wooden spoon themselves. This was the result of a survey by the Federal Ministry of Food and Agriculture (BMEL). Almost all respondents agreed on one point: It should be tasty, healthy and easy to prepare!

In reality, however, this is easier said than done, because in Germany there is a huge range of foods with a veritable jungle of information on their packaging: Ingredients, additives, nutritional tables, seals of approval such as "organic" or "eco" and properties such as "reduced fat" "," Rich in vitamins "or" light "confuse customers. It is not always easy to find your way between all the variants and to understand what is hidden behind the seals and designations. Young people in particular sometimes lose their bearings. In addition, there are countless diet tips and different diets, such as vegetarians, vegans, flexitarians or pescetarians. Finding out how to eat healthily is therefore a major challenge for many young people.
Pyramids made from food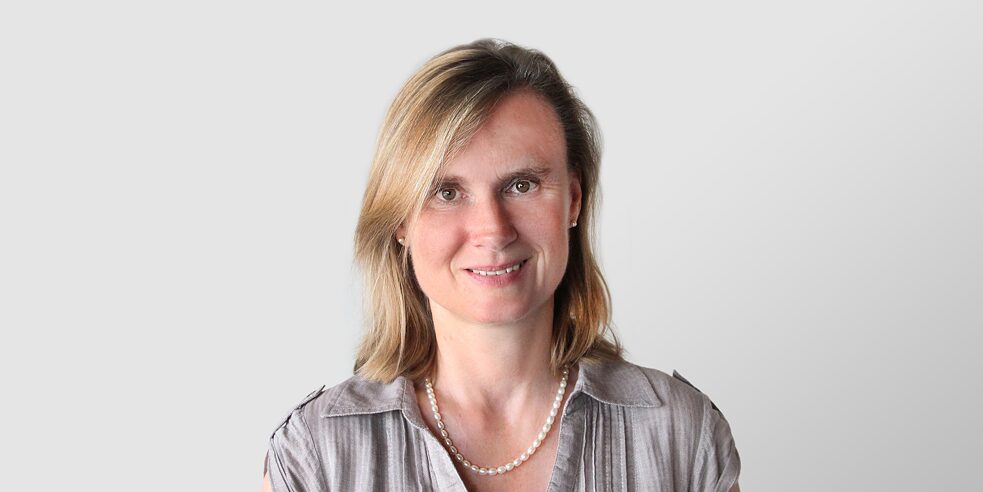 © private
"I prefer to describe it as a balanced diet. That means you can eat many different things, basically nothing is forbidden as part of a balanced diet, but it has to be well combined, "says AOK nutritionist Ines Heger. It advises people who want to improve their eating habits and is guided by the recommendations of the German Nutrition Society, which publishes the so-called food pyramid. The pyramid graphically illustrates how much of what the body needs: water, vegetables, fruit, potatoes, rice or whole grain bread, for example, are below and form the broad basis to absorb enough vitamins, proteins and important fiber. Smaller amounts of dairy products and meat, which provide the body with important substances such as calcium and iron, are higher up. At the top are sweets or chips that should only be enjoyed in small quantities. "If we turn the whole thing around and put the candy down, it'll be a wobbling pyramid. Then the whole system is no longer so stable, "says the nutrition expert. Since there are also people in Germany who are vegetarian or vegan, ProVeg Deutschland e.V. has published two veggie food pyramids. If meat and dairy products are omitted from meals, the nutrients must be replaced with other foods such as pulses and nuts.
What is "healthy eating"?
Ines Heger
Audio is loading
Diseases from fat and sugar
Both food pyramids are designed to help people get enough of all the important nutrients and thus reduce the risk of lifestyle diseases. However, not everyone manages to stick to the ideal, although Germans have a wide range of foods. More and more people gain weight or suffer from various diseases that result from too little exercise and poor nutrition. These include, for example, diabetes or fatty liver. In the past, these diseases tended to occur in old age, but now they also affect young people. Most health insurances therefore offer nutrition courses for different age groups.

Ines Heger from the AOK also explains to young insured persons how they can change their eating habits. The difficulties start with shopping in the supermarket. "There are so many varieties of water alone, with a taste from peach to berry, with a lot of sugar, with little sugar," says Heger. In addition, schoolchildren spend a lot of time with homework and smartphones, tablets and the like. As a result, hobbies, exercise and sport are neglected in everyday life.
What do the youngsters learn in your nutrition course?
Ines Heger
Audio is loading
There has to be movement
The pupils at the Neptunweg Middle School already got to know the food pyramid in class and are aware that healthy eating and exercise are important in everyday life. "I eat healthily because I don't want to get any diseases," says Milena (13), who trains athletics as well as handball and volleyball in her free time. For them, this is simply part of a healthy lifestyle. But it doesn't necessarily have to be the full sports program. "I often go for a walk with my dogs because that's healthy. It's nice for the dogs to come out and for me too, "says Celine (14).

Nutrition expert Heger recommends exercising for at least an hour a day. "It can be soccer, handball or just going for a walk with friends. But above all, it should be fun, "says Heger. Because healthy is also when you enjoy life to the full.
What kind of sports or activities do you do in your free time?Celine
Audio is loading
Alyssia
Audio is loading
Milena
Audio is loading
What does Germany eat?
On behalf of the Federal Ministry of Food and Agriculture (BMEL), the opinion research institute forsa surveyed around 1,000 citizens aged 14 and over about their eating and shopping habits in 2017. The survey showed: Germany likes to eat and cook. Germans prefer meat dishes (53 percent), followed by pasta variations (38 percent). Vegetable dishes are in third place, followed by fish, soup, stew and potato dishes. Young people like to cook themselves, but they also sometimes resort to frozen pizza or ready-made meals (19 to 29 year olds: 60 percent, 14 to 18 year olds: 54 percent).
Ananda Braunig
Downloads
Download text with pictures and explanations of words
(doc, 8.9 MB) (DOC, 9 MB)
Download text with pictures and explanations of words
(PDF, 184KB) (PDF, 666 kB)
Transcripts for the audios
(doc, 32KB) (DOCX, 32 kB)
Transcripts for the audios
(PDF, 26KB) (PDF, 26 kB)
worksheets
(PDF, 1.5 MB) (PDF, 1 MB)
worksheets
(docx, 5MB) (DOCX, 5 MB)
Exercise material
(PDF, 2.5 MB) (PDF, 3 MB)
Exercise material
(docx, 7.6MB) (DOCX, 8 MB)
Lesson sketch
(PDF, 203KB) (PDF, 207 kB)
Lesson sketch
(docx, 80KB) (DOCX, 81 kB)
Download all audios (ZIP, 3 MB)