What makes a good student tutor?
Student life has not even started properly, one scientific term is already chasing the next. We have collected all unknown expressions on the subject of studies for you and provide you with the appropriate explanation. Here: What is a tutorial?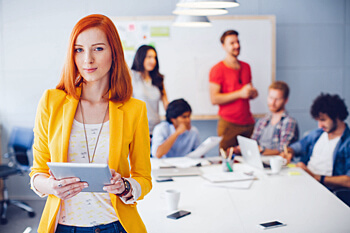 A tutorial is a supporting event. Here students can repeat and deepen the material of a course together with a tutor. A tutorial is voluntary in most cases, but can be prescribed by a lecturer. If such an event is offered, one should take the chance and attend it. Often, tutorials also serve to work on homework together, while the tutor helps those present and is at their side with advice and action.
A tutor is usually himself a student in a higher semester. He supports lecturers as a student assistant and makes it easier for other students to start their studies with his knowledge.
How do you become a tutor?
Tutors are always needed at the university. Inquire at your institute whether there is a vacancy for you there. Most positions are paid and can save you looking for another student job. At the same time, you make new contacts - not only with other students, but also with lecturers and professors.
What are the tasks of a tutor?
In addition to teaching in a tutorial, tutors help, among other things, with the preparation of events, support professors and look after foreign students.
Our tip
Sponsored
Are you currently applying for a study place or are you planning a semester abroad? In many cases, you have to be able to prove that you have English language skills at an academic level, and your school reports are not always sufficient, especially abroad. The Pearson Test of English Academic (PTE Academic) is recognized by numerous colleges, employers, and even governments around the world, and you can take it in over 50 countries. It takes place entirely on the PC and is evaluated by artificial intelligence, so it is impartial. You can usually register up to 24 hours before the test and get the results within 48 hours afterwards - because it often has to be done quickly.
Find out where you can get the PTE Academic and whoever accepts it!