The 5G network will be accessible everywhere
Cellular revolution: will you need a 5G smartphone in 2020?
Everyone is talking about 5G technology. Hardly anything is currently keeping the technology industry on its toes as the new, faster and better mobile communications standard. The big wave of 5G smartphone models will probably follow by the end of 2020 at the latest. At this point, however, the question arises as to who really needs a smartphone with 5G: What are the advantages, where are the teething troubles? Two reasons in favor of a 5G smartphone in 2020 and two reasons against it.
Pro: Equipped for the future
It's no secret: the days when users bought a new smartphone every year are over. On average, Germans still buy a new cell phone every three years, and around 20 percent of users pick up a new device at most every five years. Only 25 percent of customers upgrade every two years or more often. That means: Anyone who buys a smartphone today should be prepared for the future. The German 5G network is not due to go live until later this year, the auctioning of the frequencies was not that long ago. Initially, 5G will probably only be available in large cities such as Berlin, Munich or Frankfurt, which is why many users believe that the support of the standard should currently not play a role when choosing a mobile phone. But it's worth taking a look into the future! If you want to keep the new smartphone for three, four or even five years, 5G may already be sorely missed after half of this period of time. So a good reason for a smartphone with 5G is future viability. So you are well prepared for the coming developments.
Pro: content at any time
Also important: Thanks to 5G, high-quality content will be accessible from anywhere. Netflix in 4K on the go? Video telephony in the middle of the city without the annoying stuttering of the image? Downloading several gigabytes of data without a WiFi connection within a few seconds? With 5G, all of this becomes possible. The battery can suffer quite a bit from the large amount of data sucked in, which is why an external USB battery might be appropriate for your own smartphone, but if you value such features, you should definitely consider purchasing a 5G smartphone.
Cons: Too much of a good thing?
On the other hand, 5G could be too much of a good thing for many users. If you look at what mobile data has been used for so far, you can see that 5G often offers a lot that users don't (yet) need: Film streaming is a boon, but the quality on the small screen really has to be scaled up to 4K or is a resolution of 720p enough? Music streaming, on the other hand, is used more often on the go - but a stable 3G connection is easily enough to hear your own playlist in good quality.
One area in which many users hope that 5G will have a particularly big impact is gaming. Online games in particular are becoming increasingly popular. 5G could ensure that even epic titles of up to 50 gigabytes can be easily streamed on trains: the higher the amount of data to be downloaded, the more noticeable the fast network will be. However, this does not apply to small titles and most smartphone games naturally fall into the second category. On the one hand, this applies to services such as Apple Arcade and Google Play Pass, where users have access to a large selection of titles - here an LTE connection is easily enough to stream the games. The same applies to the increasingly popular online slots in internet casinos. 5G is practical, but to briefly check which providers offer the best conditions and the most comprehensive selection so that a few slots can be played afterwards, you don't need a super-fast network. The situation is similar with AR titles such as Pokémon Go, which are always connected to the Internet but only collect relatively small amounts of data at once.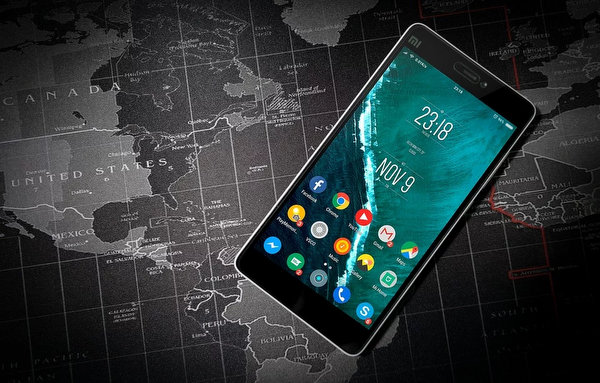 Cons: The costs
Ultimately, the reason these facts are important will be because of cost. So far, there is no precise information about what 5G cell phone contracts will cost. But the providers will probably be rewarded princely, at least at the beginning. Whether 5G, at least at the end of 2020, will be worth ten, 20 or even 30 euros extra per month? Everyone has to decide for themselves. The situation is similar with the hardware: at least in the near future, 5G support will only be available in premium smartphones. Here the additional costs run into the hundreds of euros. You think twice about buying it.
Conclusion
5G is exciting and promises to revolutionize the mobile landscape. But the standard still suffers from teething problems and the high prices. If you want to gamble a little, you could buy a smartphone without 5G. However, anyone who wants to be prepared for the future or is a technology lover at all will not get around 5G when buying a smartphone this year.