How to Get the Salesforce COM Certification
Every certification stands for a promise of quality. The Salesforce Administrator certification, however, is much more than just a promise of quality and not just a great red stamp that you can add to your signature. Read my personal certification experiences here.
The Salesforce Administrator certification indicates the procedural and organizational understanding that one has to have in dealing with daily business scenarios and optimization approaches.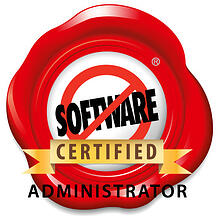 The Salesforce Administrator certification is the first obstacle to be overcome. Many Salesforce enthusiastic users face this challenge or at least plan to do so.
Please note that this blog is not a CheatSheet or a cheat sheet for passing certification quickly and successfully.
The World Wide Web has tons of blogs, articles, forum posts and an unmanageable list of group posts related to Salesforce certifications.
Please do not primarily rely on documents or learning materials found on the Internet. There is no single standard of quality that you can adhere to when researching study materials online. Of course you can get an overview by doing this, but beware of memorizing test questions with answers found online. You never know where these questions and answers come from or even how relevant they are to the exam (if at all). The quantity of the learning materials is secondary, the quality is primary.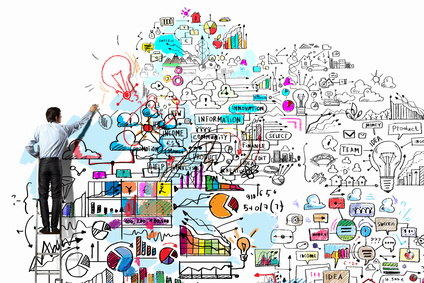 The number of resources is irrelevant. Because too much can lead to confusion.
Often less is more
First of all, get an overall picture of the certification.
For this I recommend the official study guide from Salesforce.com. There you will find all the topics that you will encounter in the exam.
Rely on high-quality materials, such as the learning videos from Salesforce.com.
Practice, configure, create scenarios. You can request a free demo version of Salesforce.com at any time.
As soon as you log in, you have access to exercises, help and business scenarios.
You never stop learning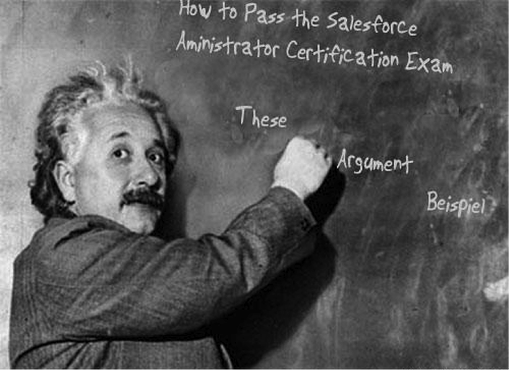 Get to grips with the Salesforce.com platform. Create your own "mini organization" in your Salesforce environment. Test the knowledge you have learned (through videos, colleagues or personal experience) directly on the Salesforce.com platform. Recreate scenarios and always stick to:
Thesis - argument - example
A "configuration problem" represents your thesis, now it is up to you to refute or confirm it by arguing with your acquired specialist knowledge how or why this is actually not a problem for you, because maybe you have already through videos, colleagues or Self-experience of similar events observes which scenarios are similar to your current challenge and can therefore serve as an example for you.
Salesforce.com publishes new versions with new functionalities three times a year, so it is necessary to be constantly up to date and to find out what new changes have occurred or which are still to be expected.
I recommend that you note that a Salesforce.com certification (of any kind) is not a short sprint, but a marathon, as you have to prove your expertise over and over again due to the new versions and refresher exams.
I want to become a Salesforce administrator, what are my tasks?
This answer varies from company to company, but rest assured that you will soon be able to name these areas of responsibility your own:
• Management of users, data (quality) and security settings
• Receipt and configuration of the Sales Cloud / Service Cloud applications
• Creation of reports, dashboards as well as workflows and validation rules
In summary, as a certified administrator and developer, I have once again listed what I think are the most important tips:
Note:
Do not jump into the cold water. Do not take the exam by chance.
Work with the Salesforce.com platform and familiarize yourself with the environment. Use the free trial version for this.
Go to the Salesforce.com certification website and download the study guide. Read carefully the topics that you will encounter in the exam. Don't forget that Salesforce.com releases a new version every 3-4 months. Make sure that you have the most up-to-date study guide and not an outdated version that does not have the latest (if any) additional functionality.
If there are any difficulties or ambiguities, you can access tips, tricks and explanations via "Help and Training" (top right in your Salesforce environment).
Watch the Salesforce.com videos multiple times. Recreate scenarios, create datasets and ask yourself if each topic has been understood.
Accompanying the videos, ask yourself "What could be the challenge here" and "What could this topic look like in the exam?"
Discuss! Talk to friends, acquaintances and colleagues who also deal intensively with Salesforce.com like you. Ask questions, question and discuss ambiguities.
Make sure you understand all of the topics and chapters.
Read the questions on the exam slowly and carefully. Do not put yourself under unnecessary time pressure, because you have enough time. The questions are based on different business scenarios, so you have a clear advantage if you have simulated and practiced scenarios.
Focus on the security modules suggested to you in the study guide. Pay attention to the weighting of the topics.
Answer ALL questions
Don't be fooled:
Don't waste your time with "Salesforce Exam Dumps" or other online materials that you don't know the origin of.
Do not rely on pseudo online exams, in the worst case you will remember wrong answers or possible solutions. You never know how trustworthy these sites are and / or whether the answers are correct. You are not gaining any advantage by doing this.
Do not try to buy any exam questions or to find exam answers through long and laborious research. There is no getting around learning and practicing.
Don't lose patience or nerve if you can't answer a question on the exam. Keep a cool head and mark the question so you can come back to it later. Do not try to answer only the questions that you are sure are correct.
Don't put yourself under unnecessary time pressure, you have enough time.
Do not try to do 10 things at once, ONLY prepare for this one exam and not at the same time for one or more other exams.
"Obstacles and difficulties are steps on which we climb up"
Friedrich Nietzsche
HAPPY WORKING AND TOI TOI TOI!

Good luck! Bonne chance! ¡Buena suerte! Iyi sanslar! Onnea!
Vela štastia! Hodne štestí! Good luck! Good luck! ????! Lycka till
??????! Sretno! Held og lykke! ? a ?? t ???! Boa variety Buona fortuna!
Lykke til! ???? ??????! Estu bonsanca! Noroc! ????? ??????! Powodzenia!

See how others prepare for the Salesforce.com Administrator certification:
The next step:
What Makes a Good Salesforce Administrator?