Putin ignores criticism of constitutional reform
The new text of the constitution was published on Saturday. President Vladimir Putin had previously signed a corresponding decree. The new Basic Law extends Putin's powers and allows him to rule until 2036, if he is re-elected. The opposition in Russia accuses the president of a "coup".
Above all, there is concern abroad that, under the new constitution, Russia is placing national interests above international law. The European Union urged Russia to still respect international agreements. Kremlin spokesman Dmitri Peskov said that, by and large, his country wants to continue to comply with international law. "But Russia will continue to be primarily committed to its own sovereignty in the future," said Peskov. He emphasized that Russia wanted to ignore criticism of the Basic Law from abroad.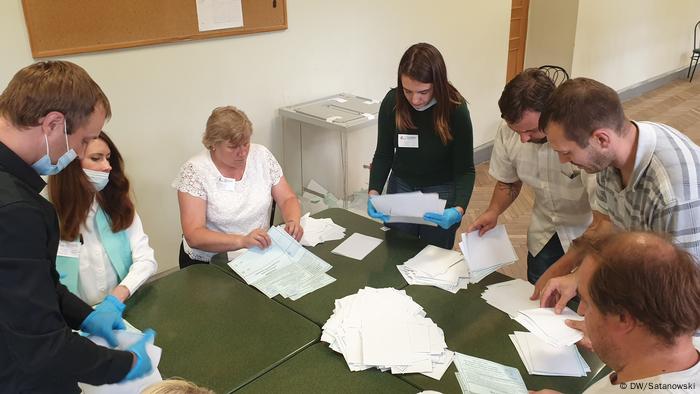 Counting the ballot papers: Many of them should have been filled out before the vote
According to the electoral commission, 77.92 percent of the electorate voted for the new constitution. Oppositionists assume that votes are being falsified on a massive scale. There was also criticism on this point at the international level.
A case of massive police violence against a journalist in St. Petersburg caused a stir. Police broke the arm of the reporter who was trying to watch the vote at a polling station. The opposition politician Alexej Navalny published a video of the police attack on the Internet and spoke of one of the most serious election fraud ever.
It is well documented how stacks of pre-filled ballot papers were stuffed into the urns. Up to 27 million votes were forged, Navalny said, citing mathematicians. He demanded that the head of the electoral commission, Ella Pamfilova, be imprisoned.
uh / wa (dpa)