Christmas is a popular holiday in Switzerland
Christmas eve
Christmas Eve (French: la veille de Noël, Italian: il giorno di Natale) is not a public holiday in any canton in Switzerland. Nevertheless, most of the shops close at lunchtime on this day to allow families to take care of the Christmas traditions. The date for Christmas Eve is December 24th. It is the night before Christmas Day and thus the feast of the birth of Jesus.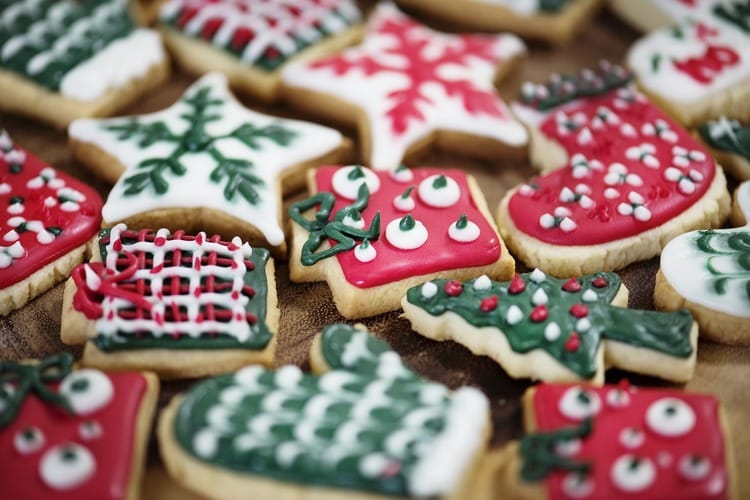 Christmas cookies are popular in all regions.
Why is Christmas Eve celebrated?
Christmas Eve is part of the Christmas season and officially ends the days of Advent. From a religious point of view, the holiday does not begin until dark, as this included the beginning of the new day according to earlier times. The first celebrations at Christmas are recorded for the year 336. Since December 25th was the day of the Roman sun god, it can be assumed that the early Christians celebrated their Christmas festivities in parallel, albeit secretly, in previous years. In some places it is assumed that Christmas Eve was deliberately set at the time of the winter solstice in order to connect the symbolism of the return of light with the birth of Jesus.
In the Catholic churches - analogous to the night on Easter Sunday - a so-called "Mette" takes place. The word refers to the Latin "hora matutina" for morning hour. In many regions of Switzerland the churches are well filled, especially at Christmas.
How do you celebrate Christmas Eve in Switzerland?
The traditions on Christmas Eve are similar throughout Switzerland to Germany or Austria. As a rule, it is a family festival that goes hand in hand with the giving of presents, which is rarely done on the morning of December 25th. The tradition of the Christmas tree only came to the individual villages from the urban regions of Switzerland in the 20th century. In Ticino (Ticino) it is common for a large decorated fir tree to be set up in the individual places; in other places people are content with the nativity scene, which looks back on an older tradition than the Christmas tree.
Unlike in many other countries, there is no typical Christmas dish in Switzerland. Over the years, however, the fondue chinoise has proven to be particularly popular because this food is particularly sociable. In addition, patties with milk are popular in Aargau. Rolled ham and Schüfeli are also very popular.
In the Italian regions, panettone, tortellini or ravioli are served in broth. Christmas cookies are popular in all regions.