What are Marketing Challenges
Blog
The dynamic market and the constant search for new ways to win customers place high demands on marketing. In today's blog we show a small selection of the biggest challenges currently facing.
Companies have never had more communication options than they do today. But what are the right measures to address customers? In addition, marketing professionals today should regularly update their social media channels and their own website with attractive content (blogs, photos, videos, etc.).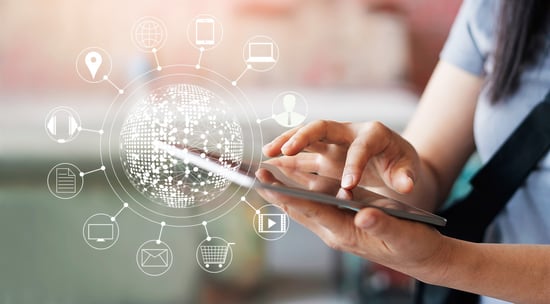 1. Responsive website and simple CMS
Many companies want to update their own website. But it's not that easy. The technology used is often out of date and the management of the content is too complicated. In this context, we keep finding that many websites are not "responsive". This means that their display is not automatically optimized for viewing on different end devices (PC screen, smartphone, tablet).


Implement:
To make a website easy to update, it is a good idea to program a new website. A CMS (Content Marketing System) that is user-friendly should be used for this.
Old websites may still be upgradeable to meet today's responsive web design requirements. If that is no longer possible, they should be replaced by a modern website. Appropriate advice from an external specialist is the first step towards a new solution.
2. Maintain and maintain the website
Maintaining the company website and providing it with new content over and over again is not only a major challenge with an outdated CMS. Often there is also a lack of ideas and resources. But: It is an important task that has to be done every day. Because: visitors expect a website to be up-to-date. Today the website is a company's calling card. An outdated website can have a negative impact on the image.
Implementation:
Encourage your employees to suggest new content ideas for the website.
Think about what content will appeal to your customers and offer them added value.
Your team should be able to update certain content itself - including keywords. If this is not possible, it is advisable to hire external experts to do this.
3. Use social media platforms properly
Today there are efficient ways to publicize the content and offers that you offer on your website using content marketing on platforms such as Facebook, Google+, LinkedIn, etc. This enables you to address prospects and customers with little wastage.
Implementation:
You also need interesting content and meaningful topics for the social media platforms. Involve your team in the search and creation of new ideas. Many of the topics that you display on your website are also suitable for «posting» on Facebook, Google+, LinkedIn, XING, Twitter, Instagram, etc.
If you lack the ideas and resources to regularly update these platforms, important communication channels remain unused. You miss the chance to address customers efficiently.
Here, too, it can be worthwhile to call in external specialists.
4. Get started with an online shop
It's no longer a secret: traditional shops are suffering from the rise of online shops. Not only shoes, books, travel and groceries are sold in online shops today. Your products could also find new buyers through this channel. However, this means that the company owners of traditional businesses have to rethink their approach and open up to the new sales channels.
Implementation:
Check whether you could add an online shop to your website or whether you could set up your own shop. If you come to the realization in your considerations that you too should follow this path, we recommend that you implement it quickly.
5. Show return on investment (ROI)
Measuring the success of marketing measures is a key point for future activities. If the measures take effect, it is easier to justify the marketing budget.
Implement:
Create a connection between the marketing activities and the actual sales figures.
Determine the ROI of your advertising. Marketing professionals who can show these numbers have it easier to use the advertising budget profitably. And: knowing which measures are effective and which do not make future decisions easier.
6. Find the right technologies and methods
In times of constant change, marketing professionals have to recognize and use new trends, software, marketing measures and technologies.
Implement
Find out about new technologies online and at events. Find out if you should use these and which tools provide added value.
Inbound marketing has developed more and more in recent years and is now one of the most efficient new marketing methods. Check whether you should also bet on this card.
With many new technologies and tools, the empirical values ​​are small. Then you have to boldly take the first steps and gain experience.
---
Have we piqued your interest? You can find out more about your options in a non-binding discussion. We are looking forward to your contact.
---