Heart attack! Boy (12) dies after playing "PUBG" on his cell phone for hours
October 10, 2020 - 10:06 am
Death after hours of video game
The parents find their 12-year-old son lifeless next to his cell phone. PlayerUnknown's Battlegrounds (PUBG) game is still running. The doctors can no longer do anything for the boy. When he was admitted to the hospital, he was already dead, as reported by the "Egypt Independent".
Disastrous gambling addiction in children
According to the report, doctors diagnosed a sudden heart attack as the cause of death. Probably triggered by physical exhaustion. The parents should not have noticed that the boy gambled on his cell phone for hours without a break. How long exactly, nobody can say afterwards.
A spokesman for the Egyptian hospital then warned of the damage that certain computer games can cause, especially in children. The danger is particularly great with games that entice people to continue gambling through various incentives and reward strategies and thus have a high potential for addiction.
Similar cases have made headlines in the past. 20-year-old Chris Staniforth from the UK died of a blood clot after sitting at his console non-stop for 12 hours. In 2015, a 24-year-old died in Shanghai after spending 19 hours on "World of Warcraft" online.
When computer games become dangerous for children
Around three million minors between the ages of 12 and 17 regularly play computer games. 15.4 percent of them show the first signs of a possible gaming addiction, as a DAK study has shown. For the study, a thousand 12 to 17 year olds were asked about their gaming behavior. The addiction experts see signs of risky gambling behavior in around twelve percent of the participants and signs of abnormal gambling behavior in around three percent. Ascending trend. The World Health Organization (WHO) officially recognized video game addiction as a disease in 2018.
Of course, it would be wrong to put cell phone and computer games under general suspicion. Various studies have already shown that games can certainly promote intelligence. According to experts, spatial navigation and strategic thinking can be trained in a targeted manner. In addition, it is also decisive how long you gamble and whether you take regular breaks.
Read here which tips can best help you control your children's computer consumption.
In some games, addictive potential is definitely wanted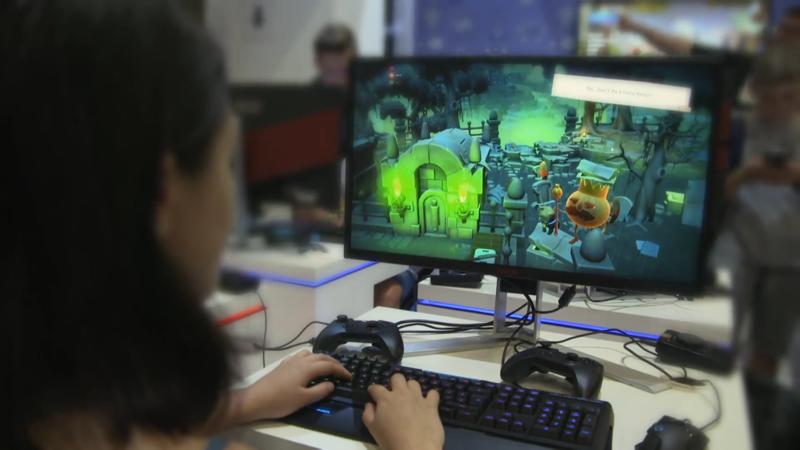 A game developer recently admitted, "We are programming the games precisely to be addictive to teenagers." See in our video which lousy tricks our children are ripped off with and what exactly the game industry is like.

Here are the main signs of abnormal gaming behavior.