What are some unknown facts about China
Shandong in China: 10 fun facts from China
Contribution by Ann-Kathrin Metzger. I was really excited about my first trip to China: Would bizarre stories and prejudices be confirmed or would it be completely different? I was traveling on the Shandong Peninsula on the east coast of China. I'll tell you 10 fun facts that I brought back from my trip.
Travel to the Shandong Peninsula
In the province of Shandong I only got a tiny glimpse of this country, which is almost as big as the European continent, in which there are completely different climatic zones and 56 ethnic groups are at home.
The province borders the Bohai Sea and the Yellow Sea. It is located at a similar distance from Beijing in the north and Shanghai in the south.
On my trip I learned a lot about the Middle Kingdom and its people. I have put together some interesting, sometimes bizarre facts in my list:
1) China is divided into a rice half and a noodle half
"And, can you still see rice at all?" I was asked not just once after my return from China. In fact, it is not that the Chinese eat rice with every meal.
In general one can say: In China rice is mainly eaten in the southern half, in the north noodles are important.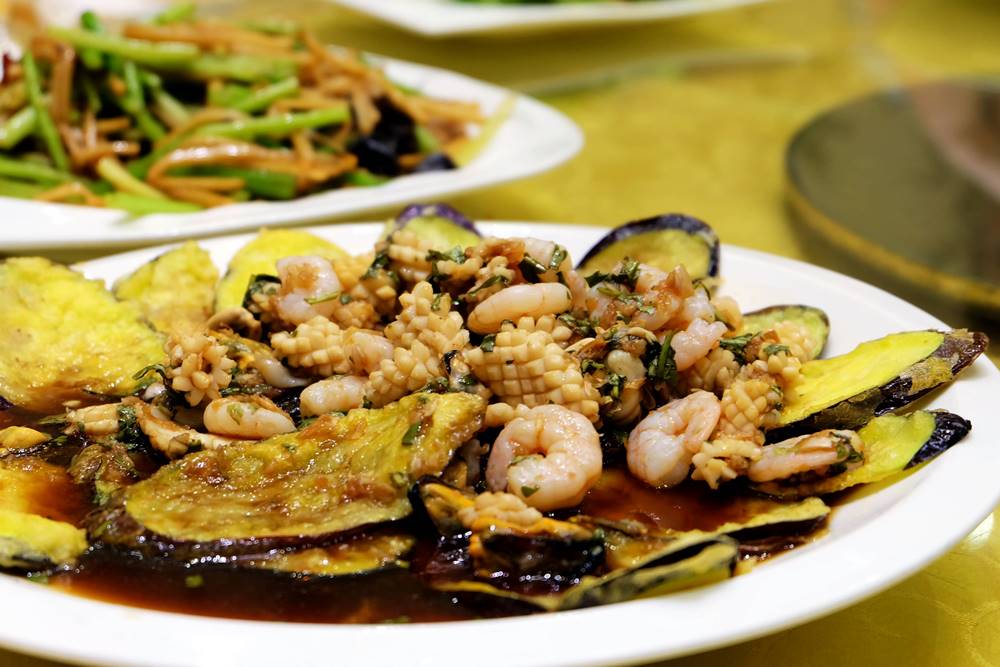 In Shandong I ate many dishes with vegetables (eggplant, tomato, leek, cucumber, pumpkin), seafood, mushrooms, sweet potato and noodle dishes.
The "Jiaozi" dumplings and the filled yeast dumplings "Baozi" are popular. I found both very tasty.
2) The climatic differences in China are significant
Due to its expansion over several climate zones, the weather in China is very diverse: in the northeast, on the border with Russia, the winters are long and cold with a lot of snow, in the extreme south it is tropical and warm. In the west, on the other hand, there is a steppe and desert climate.
Shandong Province is located in the warm temperate zone. The weather is strongly influenced by the monsoons, which bring the rain in summer. In winter, on the other hand, it is dry.
When I visited in June, the daytime temperatures were around 22 to 27 degrees. I experienced days with clear blue skies as well as days when everything was completely covered in fog. Fog is common in the coastal regions.
3) China has a time even though it is in different time zones
China extends over five time zones. However, the so-called "Beijing Time" was set as normal time for the entire People's Republic.
Since Beijing is in the eighth time zone, GMT + 8 applies to all watches in China.
There is no summer time in China. The time difference to Germany is therefore 6 hours during our summer time and 7 hours during winter time.
4) The Chinese like to toast and drink "on ex"
"Gan bei" is the magic word. It is used like "cheers" when toasting, but at the same time means that everyone involved should empty their glass.
When dining with friends as well as at business lunches, people like to raise a toast. The first three times are reserved for the host. He raises the glass, speaks a few words and then there is toasting and drinking.
Beer is more of a soft drink than alcohol in China. I have seen myself that in a restaurant the water was out, while this would probably never happen with beer. The usual large beer bottles are shared around the table and the beer is often drunk from water glasses.
5) A beer festival is celebrated in Qingdao every year
As already indicated, beer is extremely popular in China and is already drunk with pleasure at lunch.
The best-known and oldest beer is called "Tsingtao" and is due to the German occupiers who founded the first brewery in Tsingtao, today's Qingdao, in 1903.
Since 1991, a lavish beer festival has been taking place in the coastal city of Qingdao, in Shandong Province, which, according to pictures and reports, is in no way inferior to our German Oktoberfest.
In order to bridge the rest of the year, there is a beer street in Qingdao, where beer pubs are lined up. Well then: Come on!
6) Wedding photos are pretty cheesy in China
Wedding photos are taken in China before the wedding so that they can be used as decoration at the lavish party, for example. The bride and groom borrow the often elaborate dresses.
During my trip through Shandong, I saw countless newlyweds who had photos taken outdoors by the sea and beach or in front of other beautiful backdrops. The rule is: the cheesier, the better.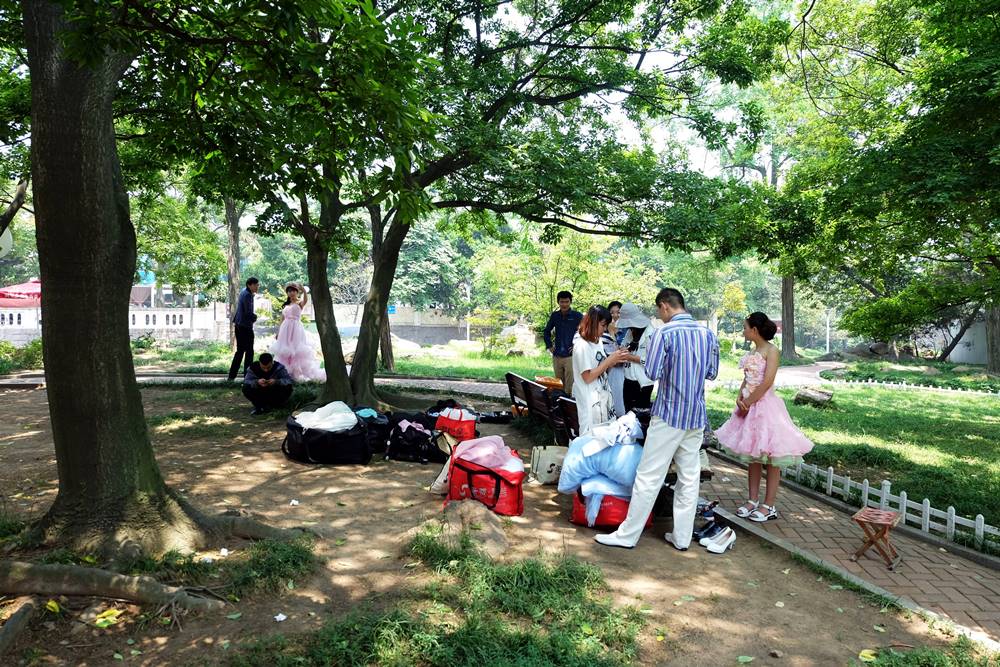 The couples are accompanied by a complete team consisting of a photographer, stylist and other helpers who carry suitcase props to the scenes and give the bride and groom instructions for new poses.
I have seen everything from signs with inscriptions like "Marry me" to blowing trains and artificial fog.
The dresses are white and red, light blue or purple, decorated with stones and shells or with a flowing train. With men's suits, everything from orange to plaid is possible.
7) Grape wine is all the rage
In China you only get rice wine? Not at all. Grape wine is very popular and the cultivation of red grape varieties in particular is becoming more and more popular. The Shandong province is the center of Chinese wine growing. There are over 100 wineries in the Penglai region alone.
The first winery "Changyu" was founded in 1892 by businessman Zhang Bishi in Yantai City, in northeast Shandong Province.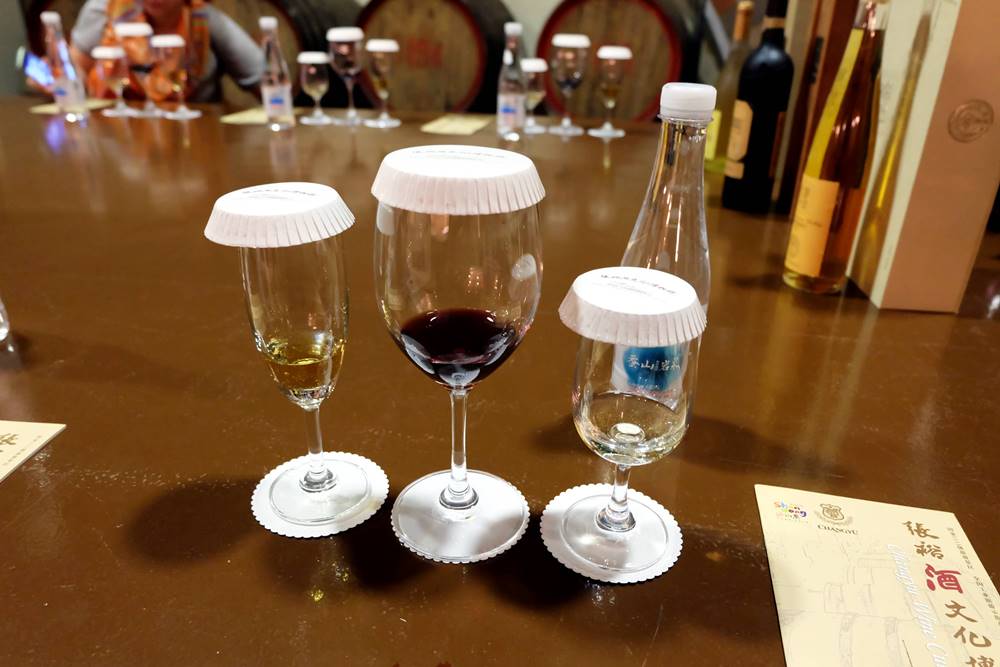 Yantai is also home to the Changyu Wine Culture Museum (56, Dama Road, Zhifu District, Yantai, Shandong Province). You can taste Changyu wines in the local wine cellar. I also tried the sweet ice wine there, which the Chinese are very fond of.
8) The Chinese foot massage is a group event
In China, people like to go to a group, for example after a dinner with friends, for a foot massage.
Together with my tour group, I tried the foot massage in the "Liang Zi" spa in Qingdao (North Part, Huaren International Mansion, 2 Shandong Road, Qingdao, China). For 90 minutes, I paid 188 yuan, which is about 25 euros.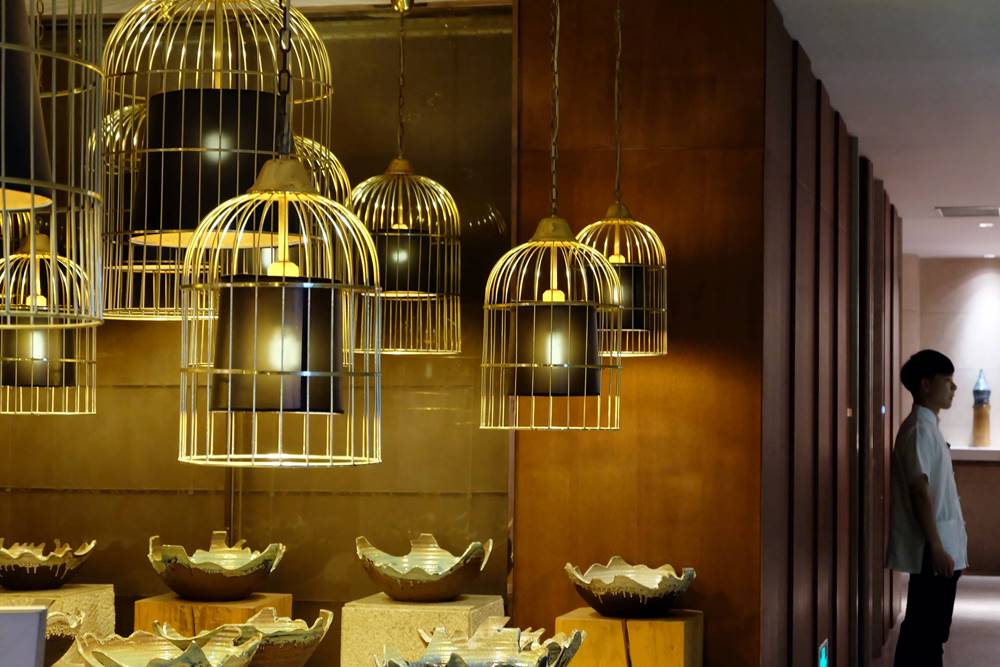 As a group, you will be allocated your own room. There are large, comfortable armchairs in a row in which you can take a seat.
Your feet are first bathed in hot water and pampered with creams and oils. Then the actual massage begins.
Masseurs knead female feet, while masseuses take care of male feet. They exert a lot of pressure on certain points on the soles of the feet, so that I came close to my pain limit in the tense areas - but only just barely.
After the feet have been treated extensively, the massage continues on the legs, which are then stretched. The masseur stretched my leg back as far as I hadn't thought possible before. In retrospect, I felt very relaxed.
9) In China, people drink warm water
I was a bit surprised when I found a water dispenser on my first day in China that dispensed boiling hot water. I learned: Drinking warm water is common here and should also be healthy.
In the following days I kept seeing locals who had tea leaves with them in their drinking bottles and poured fresh tea with the hot water - a practical thing!
10) Selfies (with foreigners) are very popular
You know that from Germany: Chinese tour groups like to take photos and a lot. And not just in front of Neuschwanstein and Heidelberg Castle, but also in your own country.
Selfies on which the Victory symbol (spreading the index and middle fingers apart to form a "V") are held in front of the lens are particularly popular. In general, however, there are no limits to the imagination when posing in front of sights.
Foreign tourists were a rarity on my trip through Shandong Province and so it happened that one time or another I was asked by a Chinese tourist to take a photo together.
Most of the time I noticed furtive glances in my direction beforehand, including nervous giggles. I found it amusing and enjoyed participating.
However, you should also be prepared for photos to be taken of you without being asked. The Chinese cannot always bring themselves to ask for permission.
What have you already experienced funny things in China?
The tour operator China Tours made my trip to Shandong possible. Thanks a lot for this!
Did you like this article? Then share it, we are happy about it! Or do you want to be informed about new blog posts? Then subscribe to Travel on Toast via email or RSS feed - you can find it on the right or above.
Remember