What's the Best Marketing Intelligence Book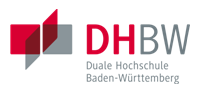 ---
---
12.05.2020 08:52
Key figures and success relationships in online marketing
Elisabeth Ligendza University communication
Baden-Wuerttemberg Cooperative State University
Together with Prof. Dr. Dennis Ahrholdt and Prof. Dr. Goetz Greve has Prof. Dr. Gregor Hopf, Head of the Media and Communication Management course at DHBW Ravensburg, has recently published the textbook "Online Marketing Intelligence - Key Figures, Success Factors and Control Concepts in Online Marketing". The book was published by the Springer Gabler publishing house.
This textbook offers a so far unique overview of key figures of the most important online marketing instruments combined with a well-founded consideration of the instruments and success relationships from empirical research results.

Due to the abundance of available instruments and data, marketing management often lacks an overview of which key figures can best measure and document the contribution to success of their online marketing activities. This means that the decision to design online marketing activities is also difficult: The understanding of success relationships is often only rudimentary.

The authors fill this gap and describe over 150 key figures that can be used in different contexts and along the customer journey. They also provide assistance in developing online marketing intelligence. The goal: to achieve the best possible budget allocation despite the increasing complexity of online marketing instruments. For this, too, they have extracted instrument-specific success relationships and factors for everyday business life from empirical research results.

In this book, the practitioner will find an abundance of recommendations for action for his online marketing in order to operate it on a state-of-the-art level - also taking into account empirically identified success relationships.

Some of the topics in the book are: KPIs for display marketing, search engine marketing, social media marketing, email marketing, mobile marketing, website or online shop marketing which compile the essential findings from the research for the practitioner and recommendations for building online marketing intelligence.

The authors: Prof. Dr. Dennis Ahrholdt and Prof. Dr. Goetz Greve teach and research at the HSBA Hamburg School of Business Administration. Prof. Dr. Gregor Hopf is Head of the Media and Communication Management course at the DHBW Ravensburg. Her focus is on success factors and user behavior in e-business and service management, online and social media marketing and customer relationship management.
---
Scientific contact:
Prof. Dr. Gregor Hopf
---
Features of this press release:
Journalists, everyone
Media and communication studies, economics
supraregional
Scientific publications
German
---