Did you stop celebrating your birthday why?
Why I have a hard time celebrating a birthday
There are two days a year that I always dread. One is my birthday, the other is New Year's Eve. Two meaningful days that I would like to skip. New Year's Eve is still a long way off, we'll take care of that another time. But my birthday is already today and this year everything should be different.
Well, let's see.
I would prefer to get through a birthday unobtrusively. Nobody knows, I'm driving far away. This is how I get rid of the weight of meaning. For a while, I didn't share the date on social media until I realized it was unfair. I can't remember birthdays myself without checking Facebook or Xing.
In the last 20 years I have celebrated my birthday exactly three times. The first time only because it was a joint birthday with a colleague and she suggested it that way. I invited four people. Another time someone gave me a nudge to throw a little barbecue in my agency. That wasn't pleasant for me, because employees have to yes come and the little man in my head told me that people are only there because they are have to.
This mental cinema already offers a foretaste of the reasons which is why I rarely celebrate my birthday:
I thought I wasn't worth it. Well-intentioned sayings like "Let yourself be celebrated properly" I could not take seriously. Why should I let me celebrate and ofwhom?
I don't like being the center of attention. I feel uncomfortable with multiple people's attention at the same time.
I was afraid no one would come (because I feel lonely sometimes).
And if someone did come, I wasn't sure whether they really wanted to be there or just couldn't say no.
I didn't want anyone to look for a gift. People already have enough to do.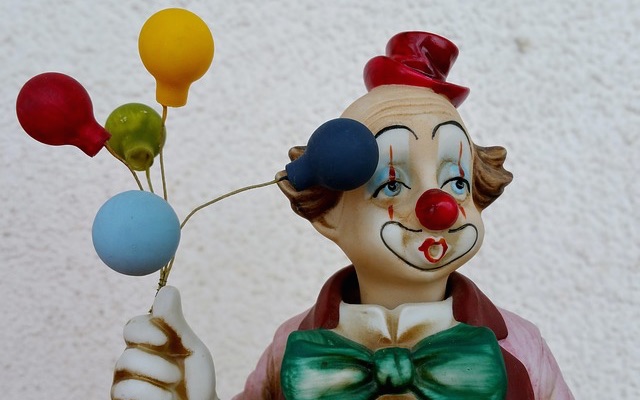 That sounds absurd in rational moments, but I'm not always rational. These are all clear symptoms of low self-esteem. That was never high for me and it is not today either. Although things are looking up, such thoughts still haunt me. Sometimes I would like to be more of a narcissist, but I don't have that in me. Instead of loving myself with all my heart, I start a carousel of negative thoughts on such days.
The third celebration in the last 20 years took place last year. Then I took heart under pain and invited three friends and their partners to a restaurant. I formulated the invitations using as many relativizations as possible ("If you can't, that's no problem." / "A gift is not necessary."). As if by a miracle, all three agreed and seemed happy too.
The evening was good and I was happy to have made my way through it. However, my head wasn't really playing along yet. I was a little melancholy at the day that was overloaded with meaning. Still it was a step forward at least to pretend I have good self-esteem. In this case, I believe in Fake it till you make it - to act as if I were already where I want to go.
This year I'm forcing myself to take the next step. I invite a larger group to my home. Ten to 15 friends will probably come. The overcoming of this was great again. First I pushed it in front of me, then I felt listless and paralyzed. But i knew inside that it would be an important step for me personally. It wasn't until later that I thought about why that is so - which are good reasons to celebrate my birthday, even if the head resists it.
10 reasons to celebrate your birthday anyway
I show friends that I care about them
I let friends have more of my life
I acknowledge that I am important
It's about time
Only those who invite will be invited
It is a good occasion to cook
A good exercise for the host role
I am accepting a social norm
I expand my comfort zone by facing fears
An otherwise empty apartment is filled with people
If the not enough, then I don't know either. And often I really don't know. But then I pretend I fake it till I make it.
PS: I don't want any things or big experiences, but I have a few wishes for life.
Similar articles