Survival patients with a ventilator
Nobody can yet see what the optimal ventilation would be for the individual patient
In a press release from Technical University of Munich dated April 23, 2020, it was also pointed out that artificial ventilation can save lives, but that pressure ventilation is also an enormous burden on the lung tissue, which can have fatal consequences, especially if the lungs are damaged.
According to Wolfgang Wall, Professor of Numerical Mechanics at the Technical University of Munich, the main problem is that there is no measurement method that can be used to determine what happens in the lungs and their finest branches during ventilation. But that is exactly what would be necessary in order to set the optimal ventilation for the individual patient.
After many years of research, Dr. Wall is now developing a digital lung model that can be used to show the treating person which ventilator settings are required for each patient and which would be harmful to them. Professor Wall hopes that a digital lung model at every ventilation station will soon be able to increase the patient's chances of survival (10-12).
In any case, the new strategy currently seems to be to postpone connection to ventilators for as long as possible. But what if artificial ventilation becomes unavoidable?
Every patient needs individually tailored ventilation therapy!
An important publication by the University of Göttingen (4) confirmed that it is anything but sensible to give every Covid-19 patient the same ventilation therapy, since an individual approach is required here. What helps one patient could be fatal or insufficient for the other, according to the researchers - something that has apparently not been taken into account so far.
Even without a digital lung model, the emergency and intensive care physicians at the University of Göttingen have developed a concept that allows for individually suitable ventilation based on various lung parameters and the patient's individual symptoms.
If you come to the clinic yourself or a relative with the corresponding symptoms, you can only hope that the doctors working there know about the Göttingen publication and use the content and also think of blood thinners.
You should also take the usual precautionary measures as a preventive measure. Boost your immune system, think about vitamin C and vitamin D, and live as healthily as possible. You can find information on this in the links provided and also e.g. B. here: Home remedies with anti-virus effects
UV lamps instead of ventilators?
According to infosperber.ch (13), lung specialist Roger Seheult explained that "instead of more breathing apparatus, sufficient UV lamps with a wavelength of 220 nanometers should have been produced in good time." According to a study from December 2018 (14), these destroyed viruses and bacteria, but were not dangerous to humans (if used properly). Especially in public spaces such as hospitals, airports, airplanes, schools and restaurants, these devices are a safe means of preventing the spread of these pathogens.
However, there have already been reports from people who complained about eye damage due to UV devices because they had not used the devices properly. So you should z. B. Use UV devices in rooms BEFORE people enter the room. The devices disinfect the room, are then switched off and only now can the room be used again.
Corrections / additions / updates
April 18, 2020: We have inserted source (9), the observations of the Innsbruck senior physician Frank Hartig.
April 25, 2020: We have added the information from the Technical University of Munich (10 - 12).
7.6.2020: We have added the information on UV lamps (13, 14) and blood thinners.
display
Distance training to become a holistic nutritionist
Are you interested in what's in our food and want to know how nutrients and vital substances affect the body? Do you want a healthy life for yourself, your family and fellow human beings? Nutritionists are popular - but the holistic aspect that is needed for sustainable health is often forgotten when giving advice. At the Academy of Naturopathy, you will get to know the connections between lifestyle and diet as well as physical and psychological well-being.
That educates interested people like you in around 16 months to become a holistic nutritionist out.
Is this article worth reading?
Share this article
swell
Zimmermann T, Doctors in times of Corona, Who dies first ?, LTO, March 23, 2020
Herb M, Higher Death Rate With Ventilators? Doctors puzzle over corona patients, Merkur.de, updated on April 15, accessed on April 17.
Silvio A Ñamendys-Silva, Respiratory support for patients with COVID-19 infection, 5.3.2020, The Lancet, Respiratory Medicine, VOLUME 8, ISSUE 4, PE18, APRIL 01, 2020
Gattinoni L. et al. COVID-19 pneumonia: different respiratory treatment for different phenotypes? (2020) Intensive Care Medicine; DOI: 10.1007 / s00134-020-06033-2
Birger Nicolai, 10,000 ventilators for the whole country - this is how Dräger wants to do it, Welt.de, March 17, 2020
Bonanomi K, shortage due to coronavirus-new ventilators - but where from? The federal government orders 900 additional ventilators for Swiss hospitals. But is that really enough in an emergency ?, SRF, March 19, 2020
Stobbe M, Some doctors moving away from ventilators for virus patients, Apnews.com, April 12, 2020
Swift D, Higher Mortality Rate in Ventilated COVID-19 Patients in Large Sample, April 13, 2020, Medscape.com
APA / hp, Covid-19 research, permanently damaged, rainews.it, April 18, 2020
CJ Roth, T. Becher, I. Frerichs, N. Weiler, WA Wall, Coupling of EIT with computational lung modeling for predicting patient-specific ventilatory responses, Journal of Applied Physiology, 122 (2017), 855-867 - DOI: 10.1152 /japplphysiol.00236.2016
CJ Roth, M. Ismail, L. Yoshihara, WA Wall, A comprehensive computational lung model incorporating inter-acinar dependencies: Application to spontaneous breathing and mechanical ventilation, International Journal for Numerical Methods in Biomedical Engineering, 33 (2017), e02787 - DOI : 10.1002 / cnm.2787
C.J. Roth, L. Yoshihara, W.A. Wall, Computational Modeling of Respiratory Biomechanics
In R. Narayan (Ed.), Encyclopedia of Biomedical Engineering, Elsevier, 2018, vol. 2, pp. 70-80
Vontobel W, Corona: "The lung machine is often counterproductive", April 21, 2020
Welch D et al., Far-UVC light: A new tool to control the spread of airborne-mediated microbial diseases, Scientific Reports, December 2018, DOI: 10.1038 / s41598-018-21058-w
Notice on health issues
This information is passed to the best of my knowledge and belief. They are intended exclusively for those interested and for further training and are in no way to be understood as diagnostic or therapeutic instructions. We do not assume any liability for damages of any kind that arise directly or indirectly from the use of the information. If you suspect illness, please consult your doctor or alternative practitioner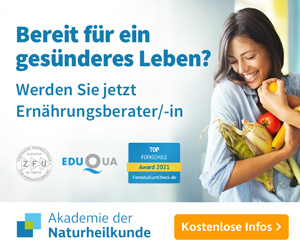 Subscribe to Newsletter
Exciting information about health and nutrition
1x per month
Login Successful. You will shortly receive a confirmation at the specified email address.
With your registration you allow the regular sending of the newsletter and accept the data protection regulations.
HEALTH CENTER © 2021 Neosmart Consulting AG. All rights reserved.